Fortnite's Chapter 4 Season 5 is receiving regular updates so if you're looking for the Fortnite Update Patch Notes Today, you've come to the right place.
This most recent update is the last update for Fortnite OG before we enter a new Chapter; just in time for Christmas!
Here's the latest patch notes for Epic Games popular Battle Royale game.
Fortnite Update Patch Notes Today (21st November)
Release Date
Update Size
PS4 – 5.462 GB

PS5 – 5.837 GB

Xbox Series X – 4.8 GB

Xbox One – 4,02 GB

PC – 4.29 GB

Switch – 4.8 GB

Mobile – 1.56 GB
Eminem
The "Marshall Magma" variant is a limited time exclusive. Attend The Big Bang on December 2nd, and unlock the exclusive MARSHALL MAGMA style for MARSHALL NEVER MORE.
Eminem x Fortnite cosmetics:
Shady Boom Box Backbling (Reactive to Music)

Shady Double Saw Pickaxe (Reactive to hitting weak points)
So uh, for some reason the Eminem loading screen is the keyart for the end of season Live Event. pic.twitter.com/KKrqFOcjum

— iFireMonkey (@iFireMonkey) November 21, 2023
There will be two skins

Marshall Never More
Slim Shady pic.twitter.com/kUDtL5ache

— iFireMonkey (@iFireMonkey) November 21, 2023
New Built-in Emote pic.twitter.com/yB2aoSzxxT

— iFireMonkey (@iFireMonkey) November 21, 2023
New NPCs
New NPC for the event: pic.twitter.com/Qzt8OrzTtF

— iFireMonkey (@iFireMonkey) November 21, 2023
Another new skin/event NPC: pic.twitter.com/GmU1jkfc4g

— iFireMonkey (@iFireMonkey) November 21, 2023
Shop Bundles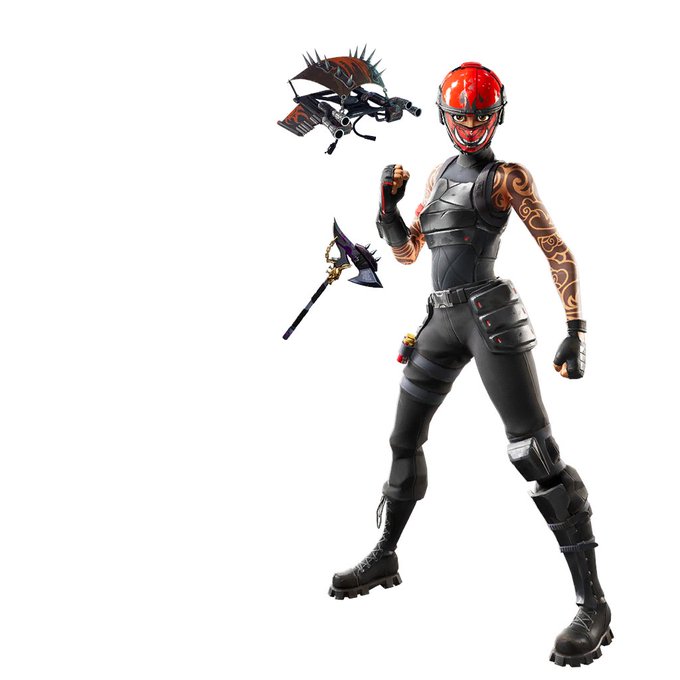 Encrypted
LEGO gamemode
Rocket League racing gamemode
Fortnite Festival gamemode

Jonesy NPC codenamed "Underground Rebel"